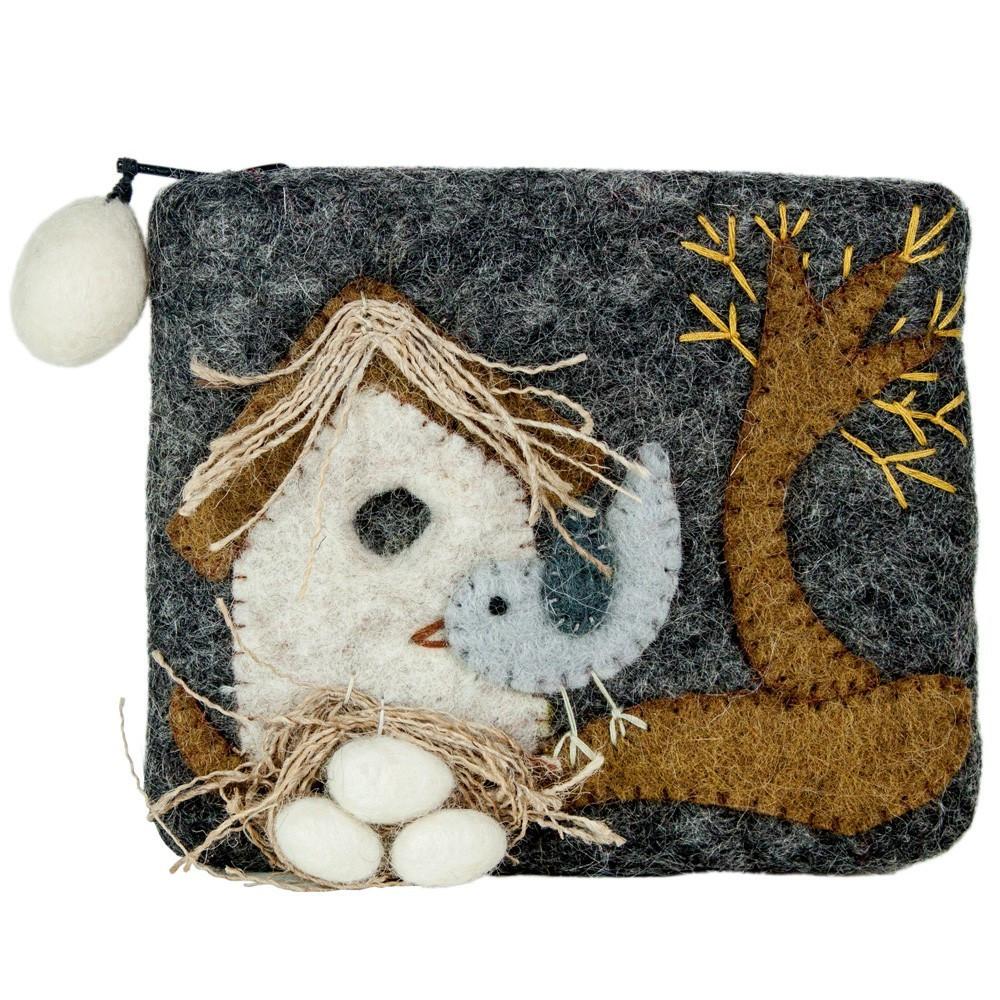 Felt Coin Purse - Nesting Bird - Wild Woolies (P)
Regular price $19.00 Sale
+ Free Shipping Worldwide
This coin purse is made with 100% natural wool and non-toxic, azo-free dyes. The hand felting and applique details on this 5 inch by 3.5 inch purse are done by a womens felting business in Kathmandu.
Coronavirus: COVID-19
While most of our orders are shipping on time, regional lockdowns may cause slight delays.
Thank you for your order and STAY SAFE.
---
Charitable Donation
When you purchase this product, Voguelle will automatically donate five percent of the proceeds of the sale to a charity of your choosing during the checkout process. We support charities that work to protect people from being exploited during the production of fashion products. Charities include:
Labour Behind the Label
Action Against Child Exploitation
Fair Trade Certified
Thank you for participating...